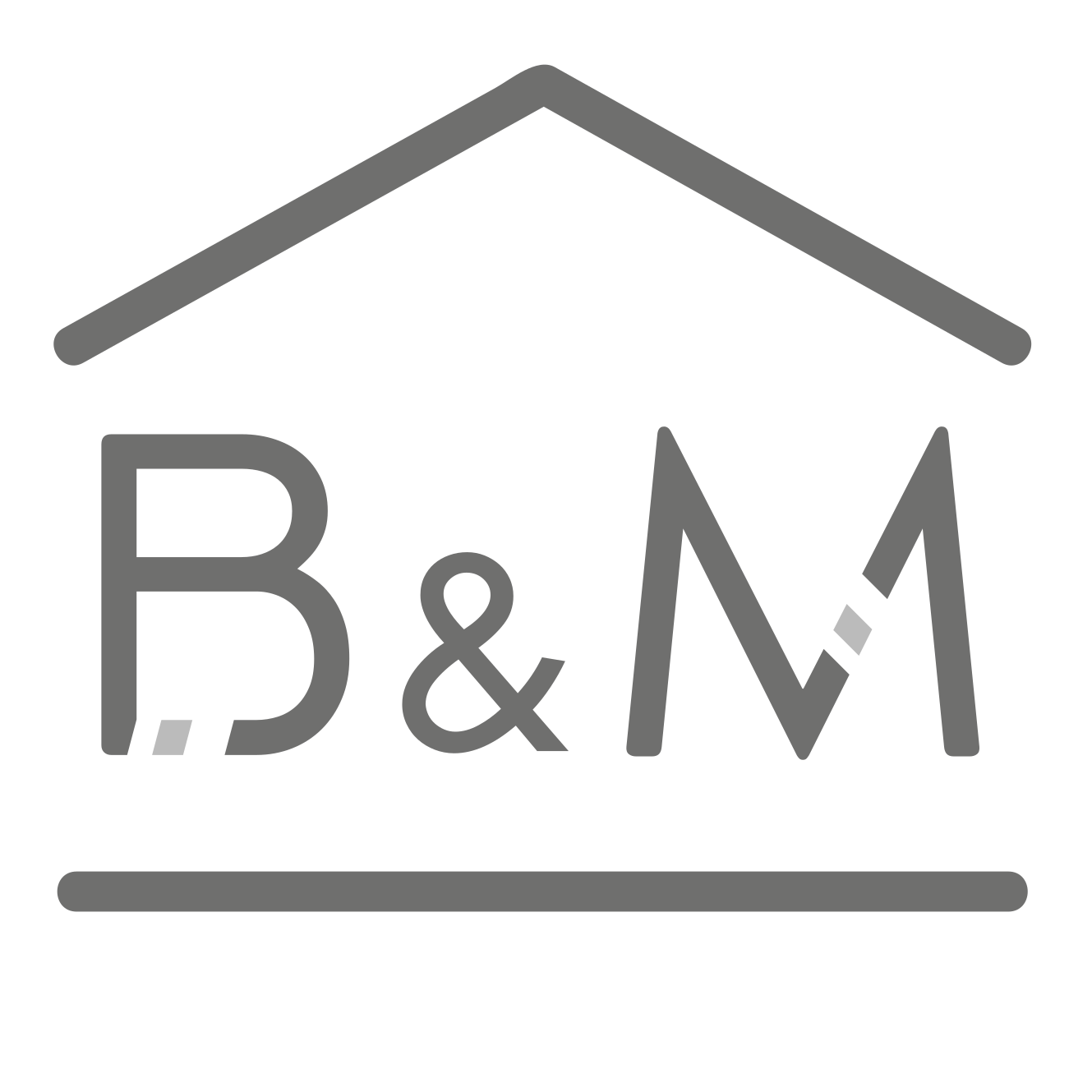 Beds and More.
Weltweite Buchungskanäle in einem Buchungssystem zusammengeführt.
Verfügbar ab 18. Juni 2020

Find the perfect accommodation for your clients: This is now possible with Beds and More, a web-based Hotel-Booking-Platform, especially designed for Travel Agents.
Beds and More unites more than 70 bedbanks on only one System, with top-conditions, including Expedia and Booking.com.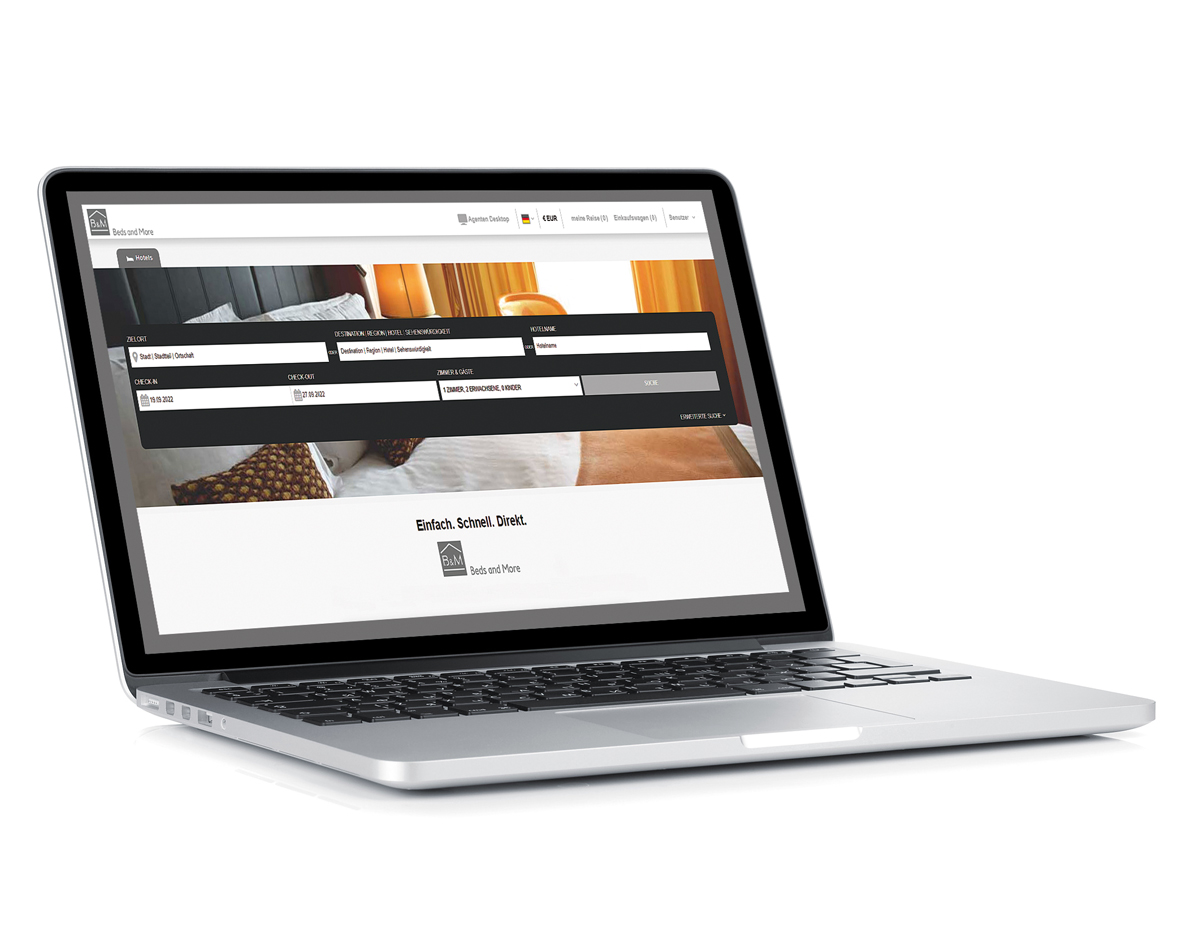 Your benefits at a glance Agent keeps Customer Data

"It's a very good alternative for booking hotels!
I read about Beds and More in a newsletter and tried it out immediately.
The system is easy to use, has a clearly structured user interface and provides extensive content."
"Excellent! The smart "Beds and More" symbol, which is linked in the Schmetterling platform, instantly attracted my attention. The use of Beds and More is simple and user-friendly and provides a comprehensive content. It's a great as well as promising alternative to other hotel portals."
Amazing! I am committed to the simple and comprehensible handling of Beds and More! It exactly meets our requirements of a smart technical solution for our daily travel agency business.
"Beds and More is a clear and easy to understand technical solution. With one click you have access to a large number of attractive hotel offers. "
What is Beds and More?
Beds and More is a B2B booking-platform for hotel-only offers and was especially created for travel agents. You have the availability of over 70 major bedbanks and as well the B2B content of booking.com and Expedia with attractive conditions.
How can I use Beds and More?
Through the user platform of the cooperations all QTA agencies will have a free-of-costs SSO-access (single-sign-on).
Which requirements are needed to use Beds and More?
You do not need an agency contract, only an active SEPA-mandate and have to accept the terms & conditions with each booking. Your Schmetterling-ID works as an agency number.
What can I book with this tool?
Global hotel-only services as an agent. The application works intuitively while it is free of complicated additional functions.
What commissions can I generate?
Each booking price includes already a commission and is clearly visible for you. Additionally, you can dynamically change the commission yourself. More details you can request through your sales cooperation.
How do I receive commission and how do payments work?
You charge the booking amount directly to your customers and maintain the commission while Beds and More is deducting the net-amount from your bank account. Non-refundable tariffs are deducted immediately and refundable tariffs 14 days before travel. When using a Credit Card the payment dates remain the same.
What cancellation policy applies?
Non-refundable tariffs have always 100% cancellation fee immediately after the booking. Refundable tariffs you can cancel without costs until 14 days before the departure, after that date the cancellation fee is 100%. Some exceptional hotels and dates can have more than 14 days – but this is clearly indicated.
Who helps in case of questions about technical topics?
Who helps in case of questions about bookings?
Who helps in case of questions about other topics?
Who can help your customers during the stay?
You can contact the Beds and More customer support when your client calls you. Alternatively, your client has 24/7 phone numbers to the international Support-Team on his voucher.
How do I receive the travel documents?
Beds and More communicates only with you as the agent and not with the clients directly. The booking-confirmation is sent by E-Mail to you. Additionally, the PDF voucher with booking-confirmation incl. the amounts is provided on the application under E-Docs. You decide how you want to send it to your clients and if to use this invoice or not.
How can I search for hotels?
Search with the destinations in general a region or with a specific hotel name. You can apply a distance-filter in the next step. Once you have selected a hotel it will provide you the room types with different supplier bed-banks and different tariff types.
What rates will I find?
The tariffs are adding up from per person and night to the total price of the stay. You can filter the rates after the tariff-type and if with/without breakfast. Any other board type will directly show in the room offers.
Who supplies the accommodation offers?
Beds and More has connected over 70 bedbanks with live-data, plus the B2B content of booking and Expedia.
Can i send offers to my clients by E-Mail or share the screen in my office?
Yes, when adding the search under my-trip you can send hotel offers by e-mail. The client must get back to you to complete the booking. Under advanced-search there is a slider to share the screen, which will hide the net-price and your commission.
Where to see important infos before completing a booking?
Before or after selecting the room, you can review the terms and conditions in a pop-up window, this includes the cancellation policy with date and amount. As well the key information like room size, bed type or other services of the accommodation are displayed. Already here you can dynamically change the pre-installed commission with clear visibility of commission amount, your net-price and the gross hotel price.
How can I manage my bookings?
In case you are using ARGUS or BOSYS, the mid- & backoffice system has uploaded already all booking details. Parallel the Beds and More Desktop provides you a tool to manage all bookings, cancellations and searches.
Can I do optional bookings?
No. With refundable rates, you can simply cancel for free within the given cancellation dates. The main reason behind this is, that the tariffs are dynamic, can change any minute.
How can I change or cancel a booking?
Refundable tariffs you can always cancel yourself within the given period. Non-refundable tariffs or refundable tariffs shorter than 14 days to departure need to be cancelled by our Support Team. You cannot change a booking. With a refundable tariff it is easier to cancel and then to make a new booking. (exceptions possible via Schmetterling Support).
How can I see bookings of the whole team?
Via the icon "manage shared access" you can share the bookings with each other.
How do I use the map-view?
You can switch between List-view and map-view. The map has a zoom function and provides you together with the distance-filter an excellent overview. Your present selection always remains within both views and you can select the rooms.
How do I generate a quotation?
Instead of click "booking" you can "add to my trip" (with more different searches possible). From there you can select the specific hotels and send to one or more e-mail addresses. You customer can review the details via a web-link and show his interest via the button "request a booking". This is then shown in Beds and More.
What is comparable with Beds and More?
It is similar to a Meta-Searcher, only that for accommodations it is called "aggregator". Both are bringing several suppliers for rooms into one selling platform.
Are there tariffs with free cancellation until arrival day?
No. We have set-up this platform under the principles of being "agency-friendly" and provide the customer focus as well some reliability for your income planning. For the moment, the last free-cancellation day is 14 days prior to arrival for refundable tariffs.
Are Beds and More bookings more expensive than with other Onliners?
No, we are competitive towards all competitors. Please, bear in mind, that all rates are dynamic and can change anytime.
Where does the client pay the accommodation with a Beds and More booking?
The concept is always agency-payment to you directly. Alternatives like Credit-Card, Pay-Pal and Klarna are options in development.
What are the costs for using Beds and More?
We are providing this application free of charge.
Can I use Beds and More as non Schmetterling member or if I use a different mid/back-office system?
This is possible. Please contact us directly.
Can I create a package with a Beds and More hotel and a flight from SKYBUTLER?
You can easily book two different individual services. In case you are packaging, you would need a Tour Operator coverage as per EU-laws.
How are the Beds and More bookings charged to me?
Net-tariffs are automatically deducted to you by SEPA (without your commission). For non-refundable tariffs this is operated right after the booking and with refundable tariffs only 14 days before the check-in date.
Do you provide Webinars about Beds and More?
Yes. Webinars in German language are regularly held and published on your Schmetterling-platform or GO-suite. On request we can arrange for you webinars in English, Dutch, French, Czech or Polish.
Can Beds and More be transferred to PAXLOUNGE?
No, this is not connected.
Does Beds and More provide Tour Operator coverages?
No, this is legally an individual touristic service.
Does Beds and More charge the customers directly?
No, the customer pays always to the agency.
Can customer pay with Credit card, PayPal or Klarna?
Not yet, but this is in planning.
Can Beds and More create a PDF as a quote to customer?
No, as this is a web-based and dynamic booking engine, a PDF function was not built in. Of course, you can send quotes by e-mail – but the information are received by a web-link to your customers.
Do you have questions? We are pleased to help you.
Geschwand 131, 91286 Obertrubach-Geschwand